I've been helping people buy, sell and settle properties for the past 35 years. When you work with me as your advocate, you'll have an experienced guide on your side throughout the process.

Get early access to the best off-market and pre-market deals
Get expert price guidance from a local market expert
Have an expert negotiator on your side
Avoid costly mistakes with my advanced due diligence checks
how

MY BUYER ADVOCACY SERVICE WILL PUT YOU IN THE BOX SEAT
I'll identify buying opportunities early…at times before they hit the market.
The earlier you get access to a property deal the less competition you'll have. And that means securing the property at a better price and on better conditions.
My goal is to get you access to opportunities that others wish they'd seen.
I'll put you in the negotiation box seat.
Over the past 35 years I've negotiated hundreds of property deals. | know how the system works and | know how to get a favourable outcome. Whether you want a great deal or simply want to secure your dream home, hire me as your advocate and stack the odds in your favour.
Avoid costly mistakes.
There's lots that can and do go wrong when buying a property. All too often buyers get stuck with a money pit simply because they failed to undertake the most appropriate due diligence checks. But when you have me as your buyer's advocate you'll have someone who knows how to spot expensive repair bills.
what

MY CLIENTS ARE SAYING
Peter Fletcher and Franca Jankowski were super good and helpful during entire process of buying a first property for me. I had tons of questions and they were patient and professional with me all the time. I'm grateful for their attentive support and work ethics. Totally recommend them to anyone who is new to real estate business.
Vadim A
Fantastic service! I would highly recommend to anyone. Peter provided excellent communication and clarity in a busy market. He shared his expertise in a really understandable way, coaching us through the purchase process which I really valued as a First Home Buyer.
Niki F
First time I have ever used a property agency that offers buyer services and settlement. Their services are industry leading and holistic. Definitely recommend for first home buyers.
Andrew L
I cannot thank you enough for your support from start to finish. Purchasing a property on your own is extremely daunting, particularly when you're not from Australia with parents etc to support you through the process.
Marian L
Peter has been nothing short of amazing, helped with every one of our enquiries and was always a phone call away. Highly recommend.
Ahmed I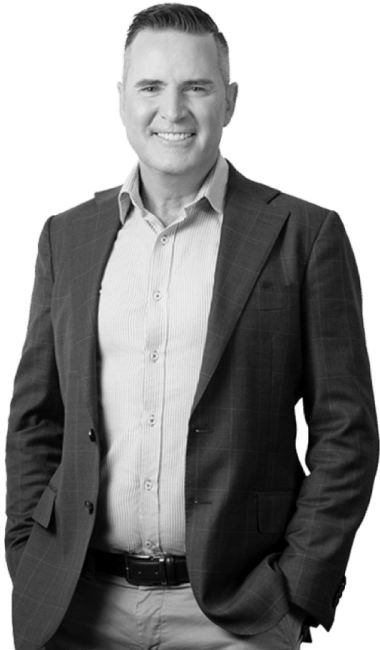 As a licensed real estate agent with over 35 years of experience in the industry, | know the obstacles that confront you as a home buyer.
And as the owner of a property business that sold hundreds of homes every year, | know how the real estate industry works in WA.
I've seen how the industry places property buyers at a distinct disadvantage in a real estate transaction. Whereas the seller has the real estate agent taking care of their interests, buyers have no 'one on their side.
And that's why | became a buyer's advocate – to put you in the box seat. When you work with me the odds will be stacked in your favour.
Book your no-obligation phone consultation to discuss your buying strategy:
frequently

ASKED QUESTIONS
WHY CAN'T YOU JUST DO A CONJUNCTIONAL DEAL?
The Real Estate and Business Agents Act requires that agents act in the best interests of the client paying their fee. And that means a conjunctional or sub-agent is acting for the seller, not the buyer. No matter how nice and well-meaning they appear, their job is still to get the highest and best price for the property. If I work for you, I'll work for you and for you alone - not the seller.
DO YOU GET A FEE FROM THE REAL ESTATE AGENT?
No. Never! When you pay me to act on your behalf, you'll be my only source of income for that transaction.
HOW MUCH DO YOU CHARGE?
My fee is based on the amount of work I do for you. In broad terms, my fee consists of an upfront engagement fee, a fee for search and due diligence, and a fee for negotiating and managing your contract through to settlement. Let me know what you require, and I'll provide you with a personalised proposal to suit your needs.
WHERE DO YOU BUY PROPERTIES?
Unlike some eastern states' buyer's agents, I only buy properties in Western Australia. I specialise in the Perth marketplace where I've lived and operated since 1989.
WHERE DO YOU OPERATE?
I operate out of Rezzi HQ on Burswood Road, Burswood.